Scripts, pix, analysis and more! Here's what we have on the Netflix series "Locke & Key".
Netflix TV Series

•

2020 -

CURRENT

•

Drama, Fantasy, Horror
SEASON 2 is in

PRODUCTION

until March, 31, 2021
Information is topical as of

02/26/2021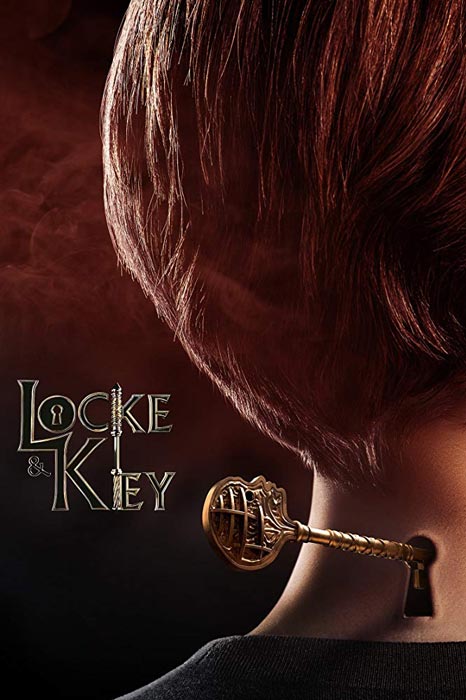 Discover More "Locke & Key" Scripts, Pix, & Analysis
Meet the cast and writers of Netflix's "Locke & Key". Also, get the poster and surf over to the official websites and other sources. CLICK or TAP the SUPPLIMENTS button for more.
And, for more "Locke & Key" scripts, pix and analysis, keep scrolling (or swiping, if that's your thing)!
RELEASE YEAR: 2020
After their dad's murder, three siblings move with their mom to his ancestral estate, where they discover magical keys that unlock powers — and secrets.
Discover more than 1500 "Locke & Key" photos you can download, share, and comment on! production stills, posters, and exclusive screenshots.
Our Algorithms Think You May Also Like
(But we/they have been wrong before)
Search Our Screenplay & Script Library
If you can't find what you're looking for here, send us an email.
We literally have over 10,000 movie screenplays and TV scripts; but it takes a long time to post each one online. Shoot us an email, or contact us on our Social Platforms if you're looking for something specific.
What's the Difference Between a Script, Screenplay, Teleplay & Transcript?
They go by many names, but here's what each mean.
The noun "script" is an acceptable and widely used word to describe screenplays, teleplays and transcripts. It's not reserved for any single type of media. But, let's get specific anyway:
Can be an original or adapted work for a feature film. A screenplay tells the narrative of the story, dialogue between performers, details actions and emotions and (in extreme cases) suggests camera angles. A screenplay for television is called a teleplay.
Like a screenplay, but for television. According to WGA guidelines, "a television script consists of two distinct parts: story and teleplay."  The story is the basic narrative and idea, while the teleplay is the written dialogue, and camera angles (if needed).
A written version of something that was originally spoken. Transcripts differ from screenplays and teleplays in that every word spoken is transcribed, even those not included in the original script. For example, if an actor ad-libs their dialogue, a transcript will include that while a screenplay or teleplay will not.