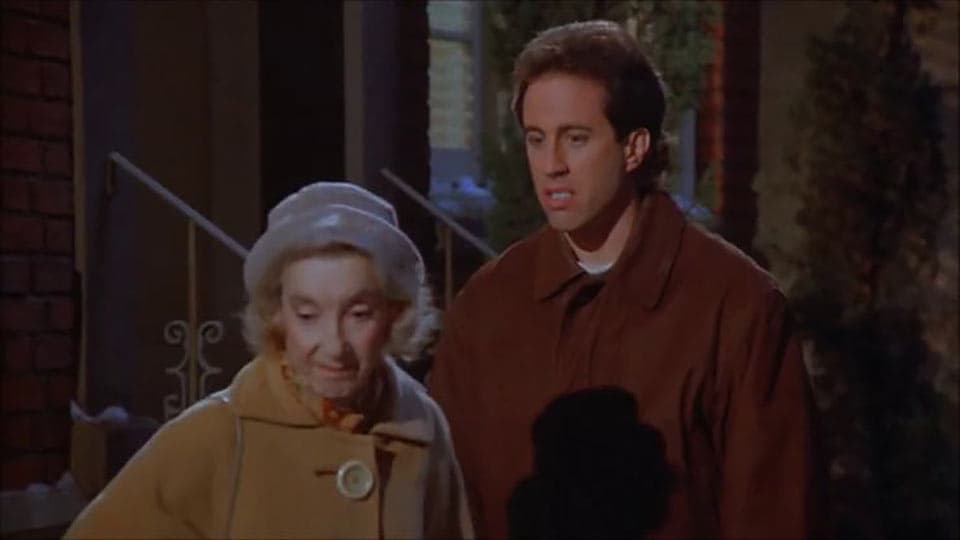 "Seinfeld - The Rye" script & teleplay. Read it. Download it!
All of the screenplays at 8FLiX are free. Get the PDF wherever, whenever, and however you want.
Get Carol Leifer's "Seinfeld - The Rye" teleplay. Right here. Right now.
This isn't a product of fan labor, and it's not a transcript. Get ready, because you're about to immerse yourself in something fantastic. No sign up required. Always factual. Always free.
Welcome to 8FLiX.
Discover More About the "Seinfeld - The Rye" Teleplay
There's more to a script than just words.
Like the writer, for example! The "Seinfeld - The Rye" script is written by Carol Leifer. And, for your consideration, we offer the revised table draft (dated: 11.20.1995). Read or download the teleplay today!
Also, you can learn a little more about the writer, Carol Leifer. Just click or tap her name to get started.
What's "Seinfeld - The Rye" about?
So glad you asked! Have a look at the season 7, episode 11 logline, and a quote from the teleplay.
A loaf of rye bread becomes a point of contention when George's and Susan's parents have dinner together.
And who doesn't serve cake after a meal? What kind of people are these? Would it have killed them to put out a pound cake? Something?
Frank,
PG. 26, ACT ONE : SCENE M
Get the "Seinfeld - The Rye" Script Right Here
Plus, discover more about the writers, series, and cast.
How to read and download the "Seinfeld - The Rye" teleplay.
Click or tap the DOWNLOAD PDF button to read or save the script.
The MORE STUFF button will take you to another page within 8FLiX. There, you can see a whole bunch of relevant things! Thanks for stopping by. And don't forget to check out our other scripts, screenplays, transcripts and teleplays.