Growing Up Robinson: Maxwell Jenkins Comes Of Age As "Will Robinson"
In addition to his 'explosive updraft' during the 3-season run on Netflix, the nearly 6-foot tall Jenkins also developed as an actor.
"Me growing up kind of mirrored the character arc of Will Robinson."
Plus: "Where There's a Will, There's Maxwell." The 16-year-old who we can all look up to.
A future Captain America? Why not? He's basically Iron Man already.
And: "We all know things don't always work out the way we plan." The series finale leaves some room to grow.
"Lost in Space" may be over, but Will and Robot found another calling.
By: Nick Runyeard
Evil Editor-in-Chief, 8FLiX
The final season of "Lost in Space" premiered December 1, 2021 on Netflix. Basically, the best 8 episodes of the entire 28-episode series.
Everything clicks into place and moves along smoothly, like a well oiled Robot. Long-running storylines are wrapped; questions are answered. You will laugh, and you will cry...guaranteed.
In short: "Lost in Space 3" was worth the wait.
There are no official plans for an additional season. However, as one character so eloquently said:
"But we all know things don't always work out the way we plan. The end.  ... Of chapter one."
The final scene of episode 8 reminds us that the universe is as huge as Netflix's wallet. There's so much space out there, and so much more to explore with so much talent ready to go.
I strongly suggest contacting Ted Sarandos, Netflix's chief "dude who gets sh*t made" and ask for more content like "Lost in Space."
Tell him I say, hi!
Growing Up Robinson: Maxwell Jenkins Stands Tall
You've seen him. He's all arms and legs now.Dr. Smith (Parker Posey)
Fans of Netflix's "Lost in Space," particularly STANS of heartbreaker Maxwell Jenkins, have noticed something different this season. A lot more people are looking up to him -- and at him.
The Chicago-born 16-year-old actor has matured both on and off-screen. Let's discuss.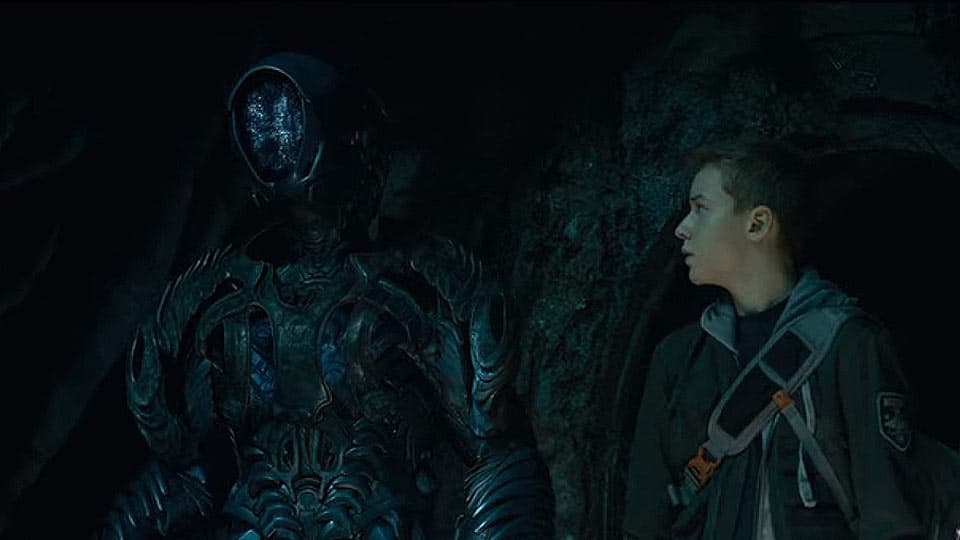 Art Imitating Life. Or, The Other Way Around.
In a recent "farewell" video posted to Instagram, Max reflected on the last three years with "Lost in Space."
"I came here a scared little kid. I guess me growing up kind of mirrored the character arc of Will Robinson," Jenkins said.
"I started really scared and overwhelmed. I'm finishing this feeling like I can do anything now," he continued while on the verge of tearing up.
Besides bursting skyward more than two-linear-feet (that's 60+ centimetres to you and me) in under three years, the nearly-6-foot tall teenager has also developed as an actor. Max's "Lost in Space" character, Will Robinson, went from a shy timid child to a brave, strapping young man. A genuine ten, with the broad shoulders befitting of a future MCU hero. Unafraid of facing his fears and doing what is right with sincere altruism, it's clear that Will's ever-widening shoulders can handle the weight -- and fate -- of the world.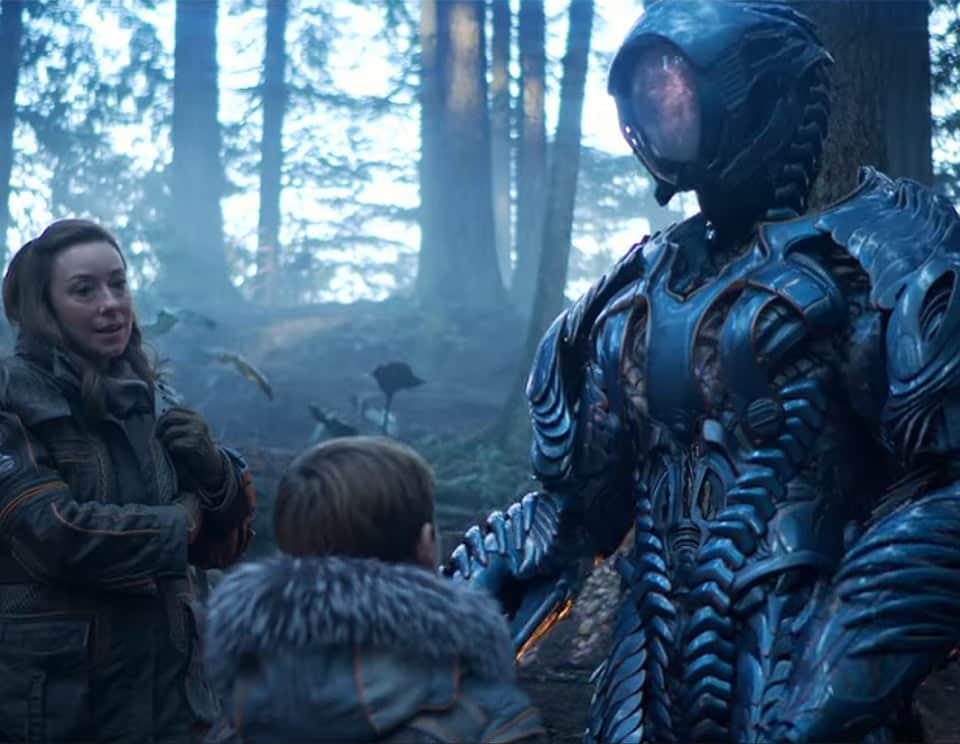 And for Max, it seems highly likely that an A-list-type role is in his future. It certainly appears that he's well on his way to becoming what Hollywood banks on.
What you see, is what you get.
In real life, Max falls into character. He's heavily involved with the family's fundraising efforts of Midnight Circus. He's a proud supporter of, and basically "ambassador-without-portfolio" for, the ASPCA. He's a "Chicago Public School kid" who's been known to walk the picket lines in support of teachers. He can sing, dance, and play five musical instruments. And, he runs 20 miles per day while simultaneously saving busses of nuns, orphans, and kittens from certain fiery death. Every. Damn. Day.
Okay, so that last part was made up. But he does often run track (sometimes even for fun!), and the rest is all true.
Did I mention that he's only 16-years-old?!
We need to talk about Carl.
The "Lost in Space" writers had some fun this year, playfully teasing Max's growth spurt via their on-screen surrogates. As awkward as it probably was for Max, it had to be done. He's barely recognizable as the scared little boy Will Robinson once was. Scripted or unscripted comments about being taller and growing up are a necessity to the story, even if only to provide context and clarity for the moment. On par, the cute jab about "Carl" is a very relatable thing to every human male.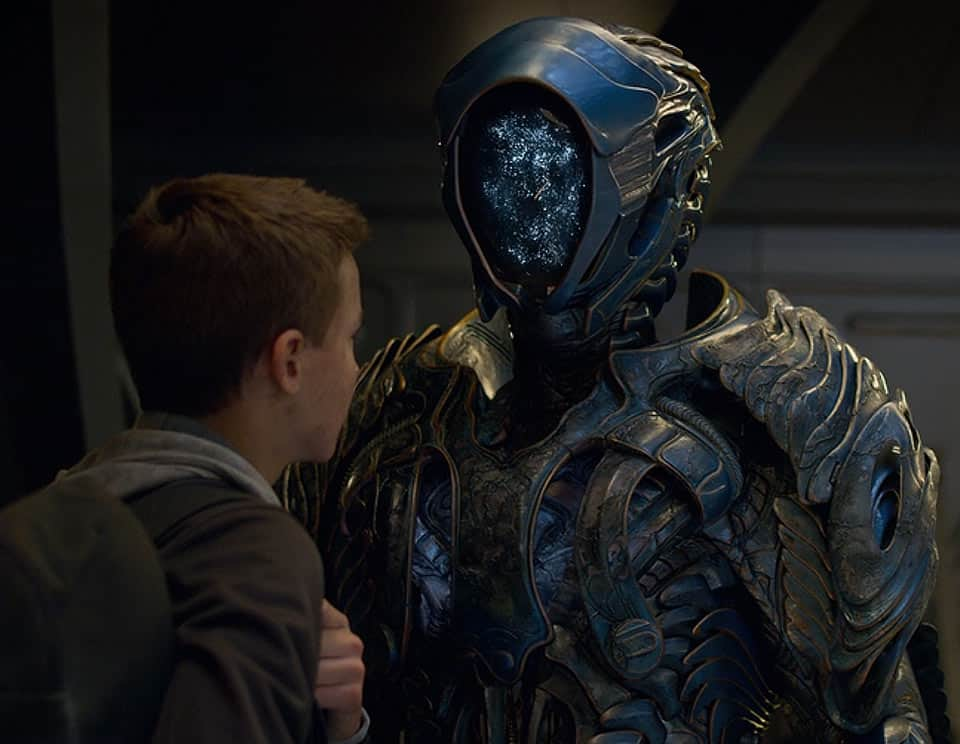 And seeing Max with his cast mates, it's hard not to notice the height difference. Toby Stephens, who plays dad John Robinson, now has to look up. He's 3-inches shorter than Max.
As teenagers, our confidence grows while we meander through the trials of adolescence. As we get used to our new body ("All arms and legs," as Dr. Smith puts it) we overcome our doubts and challenges. We take on extra responsibilities and continue developing new skills to become the person we are meant to be.
In giving Will Robinson more responsibilities, the "Lost in Space" writers and bosses also gave Maxwell Jenkins what he rightly deserves. And that's the opportunity to show that he's not only a well-rounded young man, but that he's also very capable of transforming into the superhero that is his destiny.
The binge-worthy "Lost in Space" is streaming on Netflix. Check it out.
Final Thoughts, Errs, and Other Misnomers
As a former cinematographer, I can say with confidence that the tears shed by cast and crew during the final days of shooting "Lost in Space," are genuine.
Wrapping a series, whether it's after a few seasons or a dozen seasons, is emotionally taxing. It's like seeing your kid off to college, or burying a beloved pet who recently passed. There's a profound sense of loss that lingers for days, if not weeks.
It's all a part of growing -- physically and emotionally. No matter the age, a piece of one's heart will always be left in one's wake as they move forward through life.
Since I started following Jenkins' career with "Sense8" (2015-2018), Max has grown to become a bona fide lead actor. Keep an eye on this kid young man. He'll be a superstar one day.
I don't know what I don't know. That much, I do know.
~ The feature photograph is a mash-up between the "Lost in Space" season 1 key art (circa 2018), and a photo of Max taken by his mom before the Saturn Awards (October 26, 2021).
~ So, my research comes from...well, research. The quotes and facts pointed out in this article come right from the source.
~ With the exception of facts, direct quotes and publicly available information that I included in the article, I did opine in some parts. If I have to explain exactly where, then I'm definitely not as funny or talented as I thought. Which, coincidently, is also the reason why I am poor.
~ And speaking of poor, please forgive my flagrant disregard for the basic rules of writing.
By: Nick Runyeard
Evil Editor-in-Chief, 8FLiX