Discover the episode guide, facts and series transcripts and scripts.
Here's what we have on Netflix's live-action series, "Fate: The Winx Saga". And, you can also read and download the transcripts, here, at 8FLiX.
FATE: THE WINX SAGA follows the coming-of-age journey of six fairies attending Alfea, a magical boarding school in the Otherworld where they must learn to master their powers while navigating love, rivalries, and the monsters that threaten their very existence. From creator Brian Young (The Vampire Diaries), FATE: THE WINX SAGA is a live-action reimagining of the Italian cartoon from Iginio Straffi. Netflix
Discover the "Fate: The Winx Saga" scripts, cast, facts and more!
Before downloading what we have, take a look around.
Meet the cast and writers of Netflix's "Fate: The Winx Saga". Also, get the poster while you surf over to the official website and discover other sources. CLICK or TAP the SUPPLEMENTS button for more.
And, for the "Fate: The Winx Saga" scripts, transcripts, episode summaries and more, keep scrolling!
Cast
Notable Cast (≥6 episodes)
Abigail Cowen
...
Bloom Peters
Hannah van der Westhuysen
...
Stella
Precious Mustapha
...
Aisha
Eliot Salt
...
Terra Harvey
Elisha Applebaum
...
Musa
Danny Griffin
...
Sky
Sadie Soverall
...
Beatrix
Freddie Thorp
...
Riven
Theo Graham
...
Dane
Robert_James-Collier
...
Saul Silva
Leah Minto
...
Kat
Jacob Dudman
...
Sam Harvey
Eve Best
...
Farah Dowling
Lesley Sharp
...
Rosalind
Brandon Grace
...
Grey
Éanna Hardwicke
...
Sebastian
Alex Macqueen
...
Professor Harvey
Ken Duken
...
Andreas
Sean Sagar
...
Marco
Paulina Chávez
...
Flora
Writing Team
Writers
Iginio Straffi
...
Writer (Nickelodeon series)
Brian Young
...
Writer (created by)
Gregory Locklear
...
Writer
Amanda Rosenberg
...
Writer
Victoria Bata
...
Writer
Niceole R. Levy
...
Writer
Vanessa James Benton
...
Writer
Shaina Fewell
...
Writer
Speed Weed
...
Writer
Poster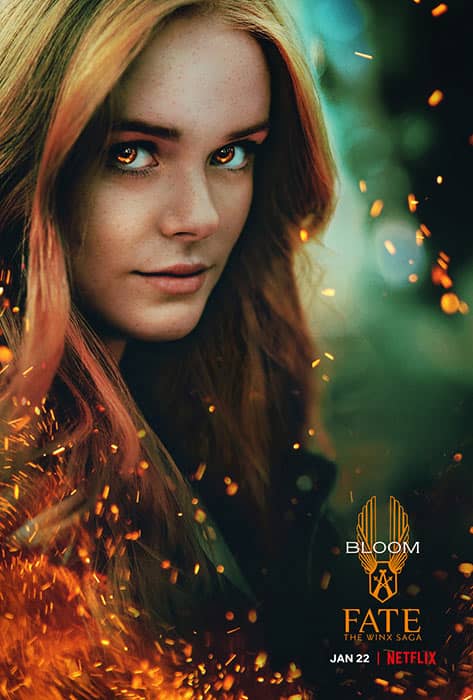 Here's our stash of "Winx Saga" scripts, transcripts and other swag.
Have a look at our "Winx Saga" scripts and transcripts from each season. You can go ahead and CLICK or TAP the button to go directly to the transcripts page.
For the TELEPLAY version, look for the appropriately labelled button.