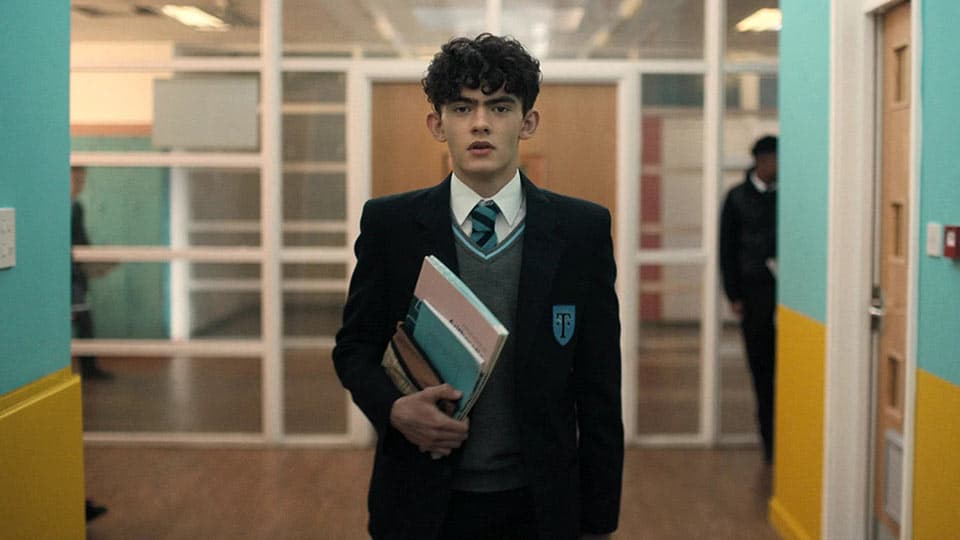 Discover the episode guide, facts and series transcripts and scripts.
Here's what we have on Netflix's, "Heartstopper". And, you can also read and download the transcripts, here, at 8FLiX.
This uplifting LGBTQ+ drama about teen friendship and young romance is based on the graphic novel by Alice Oseman. Netflix
30 min/episode
|
Drama, Romance
Netflix Series | 2022 - CURRENT
1 Season | 8 Episodes
Information is current as of 03/29/2023
"Heartstopper" Status Report.
Heartstopper Renewed Two More Seasons Confirms Netflix!
Discover the "Heartstopper" scripts, cast, facts and more!
Before downloading what we have, take a look around.
Meet the cast and writers of "Heartstopper". Also, get the poster while you surf over to the official website and discover other sources. CLICK or TAP the SUPPLEMENTS button for more.
And, for the "Heartstopper" scripts, transcripts, episode guide and more, keep scrolling!
Cast
Notable Cast (≥5 episodes)
Kit Connor
...
Nick Nelson
Joe Locke
...
Charlie Spring
William Gao
...
Tao Xu
Yasmin Finney
...
Elle Argent
Olivia Colman
...
Sarah Nelson
Tobie Donovan
...
Isaac
Cormac Hyde-Corrin
...
Harry Greene/td>
Rhea Norwood
...
Imogen
Sebastian Croft
...
Ben Hope
Corinna Brown
...
Tara Jones
Kizzy Edgell/td>
...
Darcy Olsson
Ashwin Viswanath
...
Sai Verma
Evan Ovenell
...
Christian McBride
Araloyin Oshunremi
...
Otis Smith
Fisayo Akinade
...
Mr. Ajayi
Jenny Walser
...
Tori Spring
Chetna Pandya
...
Coach Singh
Momo Yeung
...
Yan Xu
Alan Turkington
...
Mr. Lange
Joseph Balderrama
...
Julio Spring
Georgina Rich
...
Jane Spring
Isabel Adomakoh-Young
...
Miss Greenwood
Stephen Fry
...
Headmaster Barnes
Andrew Malik
...
Noah
Karol Steele
...
Holidaymaker
Echo
...
Nellie (Nick's Dog)
Writer
Series Writer
Alice Oseman
...
Writer (created by)
Poster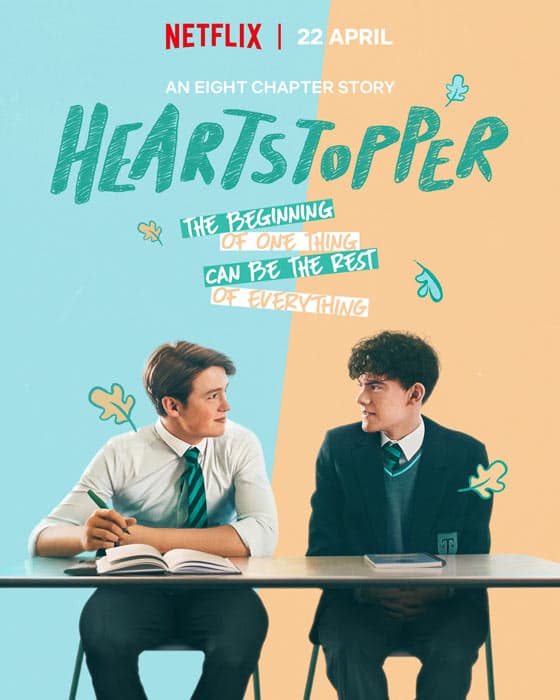 Here's our stash of "Heartstopper" scripts, transcripts and other swag.
Have a look at our "Heartstopper" scripts and transcripts from each season. You can go ahead and CLICK or TAP the button to go directly to the transcripts page.
For the TELEPLAY version, look for the appropriately labelled button.
RELEASE YEAR: 2022
Teens Charlie and Nick discover their unlikely friendship might be something more as they navigate school and young love in this coming-of-age series.