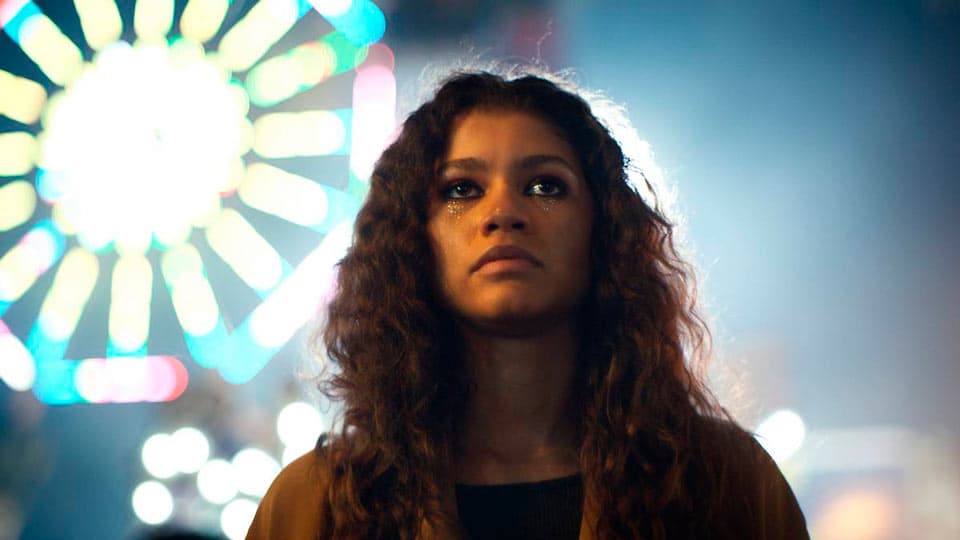 "Euphoria - Pilot" script & teleplay. Read it. Download it!
All of the screenplays at 8FLiX are free. Get the PDF wherever, whenever, and however you want.
Get Sam Levinson's "Euphoria - Pilot" teleplay. Right here. Right now. And, we have two versions available.
This isn't a product of fan labor, and it's not a transcript. Get ready, because you're about to immerse yourself in something fantastic. No sign up required. Always factual. Always free.
Welcome to 8FLiX.
Discover More About the "Euphoria - Pilot" Teleplay
There's more to a script than just words.
Like the writer, for example! The "Euphoria - Pilot" script is written by Sam Levinson. And, for your consideration, we offer one of his early drafts (dated: 04.27.2017). We also have the "Green Production Draft" (dated: 12.05.2018). Keep scrolling to find out how you can download them.
Also, learn a little more about the writer, Sam Levinson. Go ahead and click or tap his name to get started.
What's the "Euphoria - Pilot" about?
Have a look at the season 1, episode 1 logline, and a quote from the teleplay.
Fresh from rehab, Rue has no intention of staying clean and struggles to make sense of what the future holds — until she meets Jules, the eclectic, intriguing new girl in town.
I'm envious of your generation. You know? You guys don't care as much about the rules, you know. I think it's a good thing.
Cal Jacobs,
pg. 46
Get the "Euphoria - Pilot" Script Right Here
Plus, discover more about the writers, series, and cast.
How to read and download the "Euphoria - Pilot" teleplay.
Click or tap the DOWNLOAD PDF button to read or save the script.
The MORE STUFF button will take you to another page within 8FLiX. There, you can see a whole bunch of relevant things! Thanks for stopping by. And don't forget to check out our other scripts, screenplays, transcripts and teleplays.