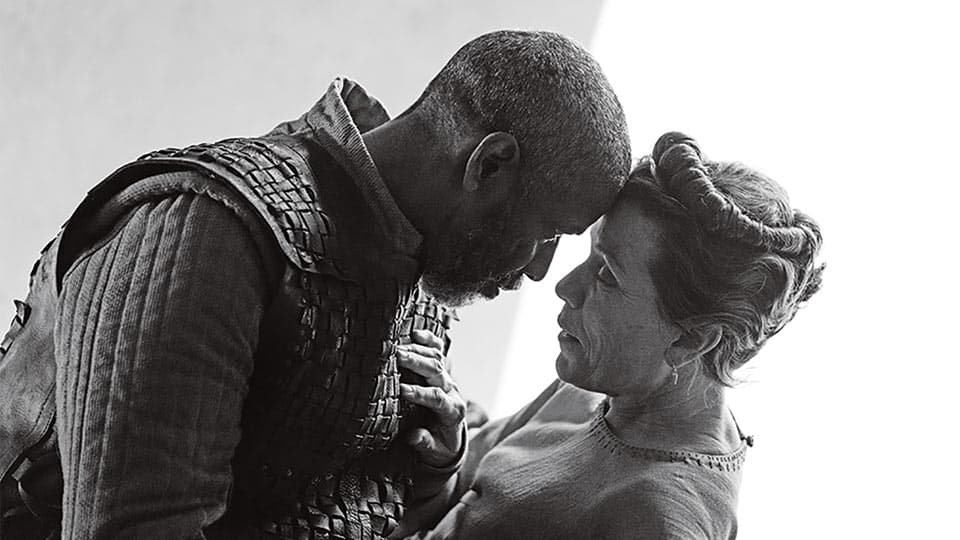 "The Tragedy of Macbeth" screenplay & script. Read it. Download it!
All of the screenplays at 8FLiX are free. Get the PDF wherever, whenever, and however you want.
Get Joel Coen's "The Tragedy of Macbeth" screenplay. Right here. Right now. It's based on the historic play by William Shakespeare.
This isn't a product of fan labor, and it's not a transcript. Get ready, because you're about to immerse yourself in something fantastic. No sign up required. Always factual. Always free.
Welcome to 8FLiX.
Discover More About "The Tragedy of Macbeth" Screenplay
There's more to a script than just words.
Like the writer, for example! "The Tragedy of Macbeth" screenplay is written by Joel Coen. And, for your consideration, we offer the final draft with "Blue Revisions" (dated: 01.16.2020). Free, of course, from 8FLiX and A24.
Also, you can learn a little more about the movie's writing team including the great playwright , William Shakespeare. Just click or tap their name to get started. And, if you'd like to download the screenplay now ... just scroll to the bottom of the page.
What's "The Tragedy of Macbeth" about?
Have a look at the movie's logline, and a quote from the screenplay.
A Scottish lord becomes convinced by a trio of witches that he will become the next King of Scotland, and his ambitious wife supports him in his plans of seizing power.
From this moment
The very firstlings of my heart shall be
The firstlings of my hand.
Macbeth,
PG.68 : SCENE 42
Get "The Tragedy of Macbeth" Script Right Here
Plus, discover more about the writer, movie and cast.
Joel Coen is a producer, director and writer also known for The Ballad of Buster Scruggs (2018), Fargo (1996), A Serious Man (2009), and Barton Fink (1991).
And (it goes without saying), William Shakespeare was an English playwright, poet and actor, widely regarded as the greatest writer in the English language and the world's greatest dramatist. He died in April, 1616, on the day widely presumed to be his birthday -- the 23rd.
For more about "The Tragedy of Macbeth" movie, click or tap the picture. Meet the cast, the other writers, watch some video clips, and discover so much more! And, to download the screenplay, keep on scrolling!
How to read and download "The Tragedy of Macbeth" screenplay.
Click or tap the DOWNLOAD PDF button to read or save the screenplay.
The MORE STUFF button will take you to another page within 8FLiX. There, you can see the trailer and who's in the movie. Plus, a whole bunch of relevant things! Thanks for stopping by. And don't forget to check out our other scripts, screenplays, transcripts and teleplays.