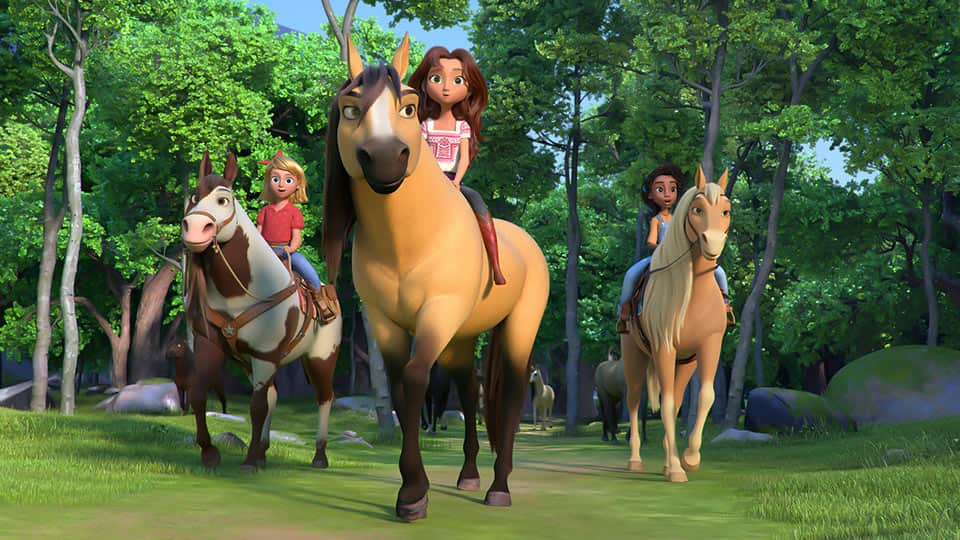 "Spirit Untamed" screenplay & script. Read it. Download it!
All of the screenplays at 8FLiX are free. Get the PDF wherever, whenever, and however you want.
Get Aury Wallington's and Kristin Hahn's "Spirit Untamed" screenplay. Right here. Right now.
This isn't a product of fan labor, and it's not a transcript. Get ready, because you're about to immerse yourself in something fantastic. No sign up required. Always factual. Always free.
Welcome to 8FLiX.
Discover More About the "Spirit Untamed" Screenplay
There's more to a script than just words.
Like the writers, for example! The "Spirit Untamed" screenplay is written by Aury Wallington and Kristin Hahn. And, for your consideration, we offer their "MPAA Screening" draft (dated: 01.29.2021). Free, of course, from 8FLiX and DreamWorks Animation.
Also, you can learn a little more about the writers. Just click or tap their name to get started. And, if you'd like to download the screenplay now ... just scroll to the bottom of the page.
What's "Spirit Untamed" about?
So glad you asked! Have a look at the movie's logline, and a quote from the screenplay.
DreamWorks Animation's SPIRIT UNTAMED is an epic adventure about a headstrong girl longing for a place to belong who discovers a kindred spirit when her life intersects with a wild horse.
Proper ladies do not hang out of window ledges.
Cora,
PG. 3 : SEQ. 0200
Get the "Spirit Untamed" Script Right Here
Plus, discover more about the writer, movie and cast.
Talk about "girl power!" Discover more about the writing team. Aury Wallington, Kristin Hahn, and Katherine Nolfi. Just click or tap their name to see what else they've worked on.
Also, for more about "Spirit Untamed" movie, click or tap the picture. Meet the cast, watch some video clips, and discover so much more! And, to download the screenplay, keep on scrolling!
How to read and download the "Spirit Untamed" screenplay.
Click or tap the DOWNLOAD PDF button to read or save the screenplay.
The MORE STUFF button will take you to another page within 8FLiX. There, you can see the trailer and who's in the movie. Plus, a whole bunch of relevant things! Thanks for stopping by. And don't forget to check out our other scripts, screenplays, transcripts and teleplays.