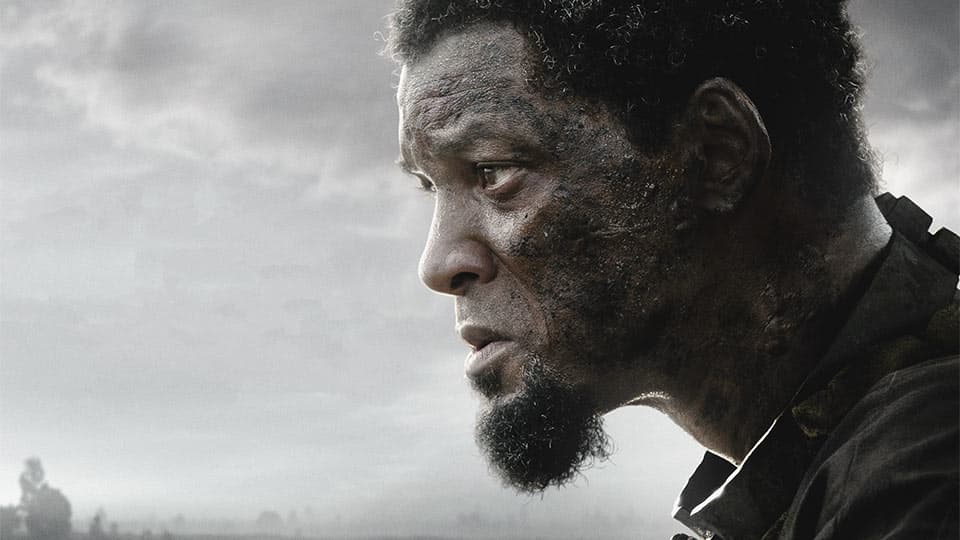 "Emancipation" screenplay & script. Read it. Download it!
All of the screenplays at 8FLiX are free. Get the PDF wherever, whenever, and however you want.
Read Bill Collage's "Emancipation" screenplay. Right here. Right now.
This isn't a product of fan labor, and it's not a transcript. Get ready, because you're about to immerse yourself in something fantastic. No sign up required. Always factual. Always free.
Welcome to 8FLiX.
Discover More About the "Emancipation" Screenplay
There's more to a script than just words.
Like the writer, for example! The "Emancipation" screenplay is written by Bill Collage. And, for your consideration, we offer an early draft (dated: 07.02.2020). Free, of course, from 8FLiX and Apple TV+.
Also, you can learn a little more about the film's writer. Just click or tap their name to get started. And, if you'd like to download the screenplay now ... just scroll to the bottom of the page.
What's "Emancipation" about?
Have a look at the movie's logline, and a quote from the screenplay.
Based on true events, a runaway slave forges through the swamps of Louisiana on a tortuous journey to escape plantation owners that nearly killed him.
You are my war club. My weapon for battle. With you, I shatter nations. With you, I destroy kingdoms.
Peter,
PG. 12
Get the "Emancipation" Script Right Here
Plus, discover more about the writers, movie and cast.
Earlier, I mentioned the writer of the screenplay. Here's a little more information about them.
Bill Collage (sometimes credited as William N. Collage) is a writer and producer, also known for Assassin's Creed (2016), Allegiant (2016), Emancipation (2022), and Exodus: Gods and Kings (2014).
To learn a little more about the movie, click or tap the picture. Meet the cast, watch some video clips, and discover so much more! And, if you want to download the screenplay now, just keep on scrolling (look for the DOWNLOAD PDF button).
Click or tap the DOWNLOAD PDF button to read or save the screenplay.
The MORE STUFF button will take you to another page within 8FLiX. There, you can see the trailer and who's in the movie. Plus, a whole bunch of relevant things! Thanks for stopping by. And don't forget to check out our other scripts, screenplays, transcripts and teleplays.
Is the "Emancipation" Movie A True Story?
According to an Apple TV+ press release, "The film is inspired by the 1863 photos of 'Whipped Peter,' taken during a Union Army medical examination, that first appeared in Harper's Weekly. One image, known as 'The Scourged Back,' which shows Peter's bare back mutilated by a whipping delivered by his enslavers, ultimately contributed to growing public opposition to slavery."
You can read History Channel's backstory about the photo on their website, HERE.
Also, Wikipedia has a fantastic article about "Peter," whose actual slave name was "Gordon." Read more HERE.