Harry Potter and the Order of the Phoenix
Discover the plot, cast, script and facts from the 2009 movie.
Here's what we have on David Yates's, "Harry Potter and the Order of the Phoenix". And, you can also read and download the official screenplay, here, at 8FLiX.
"Harry Potter and the Order of the Phoenix" Plot Summary.
A summer has passed since Harry's encounter with the Dark Lord, and Harry returns to learn that the wizarding community remains in denial about Voldemort's return. The minister of magic believes that Headmaster Dumbledore is lying, and a new Defense Against the Dark Arts teacher has been assigned. Now, with the entire wizard community in peril, the future of magic may depend on HARRY POTTER and the ORDER of the PHOENIX.
Discover the "Harry Potter and the Order of the Phoenix" script, cast, facts and more!
Before downloading the screenplay, have a look at this.
Meet the cast and crew of "Harry Potter and the Order of the Phoenix". Also, read the box office and budget data while you surf over to the official website and discover other sources. CLICK or TAP the SUPPLEMENTS button for more.
And, for the "Harry Potter and the Order of the Phoenix" script, CLICK OR TAP the DOWNLOAD PAGE button to go directly to the screenplay page.
Cast
Notable Cast
Daniel Radcliffe
...
Harry Potter
Rupert Grint
...
Ron Weasley
Emma Watson
...
Hermione Granger
Harry Melling
...
Dudley Dursley
Kathryn Hunter
...
Mrs. Arabella Figg
Fiona Shaw
...
Petunia Dursley
Richard Griffiths
...
Vernon Dursley
Adrian Rawlins
...
James Potter
Geraldine Somerville
...
Lily Potter
Ralph Fiennes
...
Lord Voldemort
Natalia Tena
...
Nymphadora Tonks
Brendan Gleeson
...
Alastor 'Mad-Eye' Moody
George Harris
...
Kingsley Shacklebolt
Peter Cartwright
...
Elphias Doge
Brigitte Millar
...
Emmeline Vance
Gary Oldman
...
Sirius Black
Mark Williams
...
Mr. Weasley
James Phelps
...
Fred Weasley
Oliver Phelps
...
George Weasley
Bonnie Wright
...
Ginny Weasley
Julie Walters
...
Mrs. Weasley
Maggie Smith
...
Minerva McGonagall
David Thewlis
...
Remus Lupin
Tom Felton
...
Draco Malfoy
Jason Isaacs
...
Lucius Malfoy
Robert Hardy
...
Cornelius Fudge
Katie Leung
...
Cho Chang
Matthew Lewis
...
Neville Longbottom
Robbie Coltrane
...
Rubeus Hagrid
Devon Murray
...
Seamus Finnigan
Alan Rickman
...
Professor Snape
Michael Gambon
...
Albus Dumbledore
David Bradley
...
Argus Filch
Box Office Data
(2007) U.S. Dollars
Budget
...
$150,000,000
Opening weekend
...
$77,108,414
Gross (US & Canada)
...
$292,353,413
Gross (World)
...
$942,171,066
Poster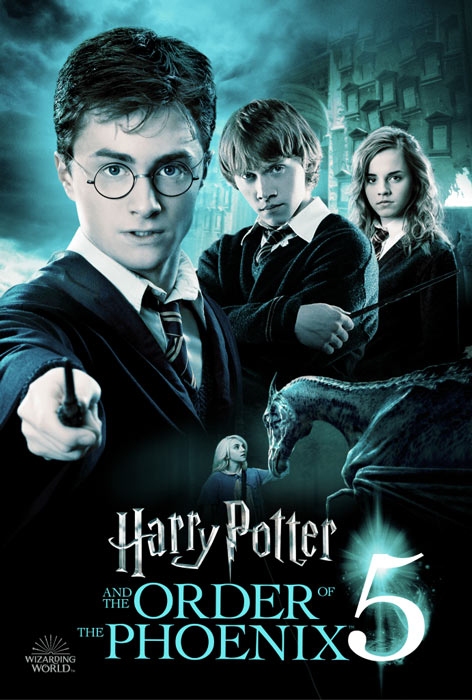 Looking For Something Else?
If you can't find what you're looking for here, send us an email. We take requests, too!
If you're searching for a specific movie or TV show/series, please let us know. 8FLiX has more than 10,000 scripts and screenplays. Not all are currently listed here. Eventually, they'll all be available to download (but certainly not in your lifetime). To avoid waiting decades for 8FLiX to add the script that you're looking for, send us an email. You still may have to wait, but it'll be days rather than generations.
Follow Harry through his years at Hogwarts School of Witchcraft and Wizardry. You can read and download all eight original screenplays, free, right here at 8FLiX.