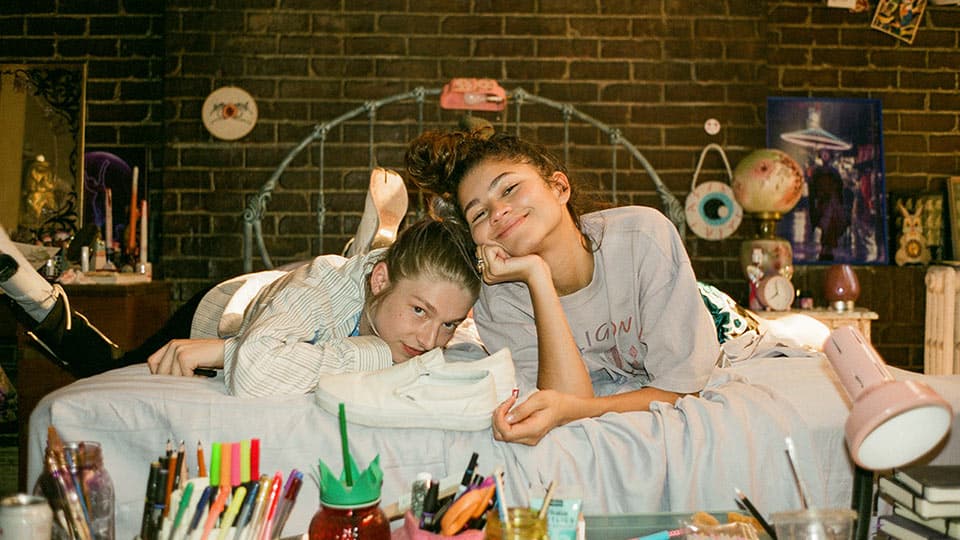 Discover the episode guide, facts and series transcripts and scripts.
Here's what we have on HBO's, "Euphoria". And, you can also read and download the transcripts (and real scripts), here, at 8FLiX.

A look at life for a group of high school students as they grapple with issues of drugs, sex, and violence. HBO
HBO Max Series | 2019 - CURRENT
2 Seasons | 16 Episodes | 2 Specials
Information is current as of 03/30/2023
"Euphoria" Status Report.
SEASON 3 GETS THE GREEN LIGHT!
On Friday February 4, 2022, HBO gave fans another reason to be euphoric this year. The American-based network, Home Box Office, gave the go-ahead for a third season.
The viewership for season 2 of Sam Levinson's "Euphoria" is up more than 100% from season 1. Industry publication Variety recently reported that Euphoria draws a little more than 13 million viewers per episode, up from last season's 6.6 million. The total number of viewers is aggregate over HBO's multiple platforms and countries around the world.
~ Nick Runyeard with files from Variety
Season 2 Goes Out 'Guns-a-Blazin'
~ The episode begins where episode 7 left off, "Is everything good?"
~ There's a reason why we like Faye now.
~ Ash makes a decision that forever alters the future of the "family business."
~ Flashbacks of Fez and Lexi talking about their future.
~ Cassie goes bizzerk at Lexi's play.
~ Rue forgives Elliot.
~ Brothers in Arms.
~ Nate confronts his dad and forges ahead with taking over "CB Jacobs & Co."
~ Jules talks to Rue for the first time since the intervention.
~ Rue and Lexi have a heart-to-heart about their dads.
See the heartbreaking talk between Fezco and Ash.
Discover the "Euphoria" scripts, cast, facts and more!
Before downloading what we have, take a look around.
Meet the cast and writers of HBO's "Euphoria". Also, get the poster while you surf over to the official website and discover other sources. CLICK or TAP the SUPPLEMENTS button for more.
And, for the "Euphoria" scripts, transcripts, episode summaries and more, keep scrolling!
Cast
Notable Cast
Zendaya
...
Rue Bennett
Sydney Sweeney
...
Cassie Howard
Maude Apatow
...
Lexi Howard
Angus Cloud
...
Fezco
Eric Dane
...
Cal Jacobs
Alexa Demie
...
Maddy Perez
Jacob Elordi
...
Nate Jacobs
Barbie Ferreira
...
Kat Hernandez
Nika King
...
Leslie Bennett
Storm Reid
...
Gia Bennett
Hunter Schafer
...
Jules Vaughn
Algee Smith
...
Chris McKay
John Ales
...
David
Javon 'Wanna' Walton
...
Ashtray
Alanna Ubach
...
Suze
Austin Abrams
...
Ethan
Keean Johnson
...
Daniel
Paula Marshall
...
Marsha
Sophia Rose Wilson
...
BB
Colman Domingo
...
Ali
Lukas Gage
...
Tyler
Mercedes Colon
...
Kat's Mom
Tyler Timmons
...
Troy
Zak Steiner
...
Aaron Jacobs
Tyler Chase
...
Custer
Dominic Fike
...
Elliot
Chloe Cherry
...
Faye
Minka Kelly
...
Samantha
Martha Kelly
...
Laurie
Melvin Estes
...
Bruce
Writing Team
Writers
Sam Levinson
...
Writer (showrunner / created by)
Ron Leshem
...
Writer (based on the Israeli Series from HOT that was created by)
Daphna Levin
...
Writer (based on the Israeli Series from HOT that was created by)
Awards
Poster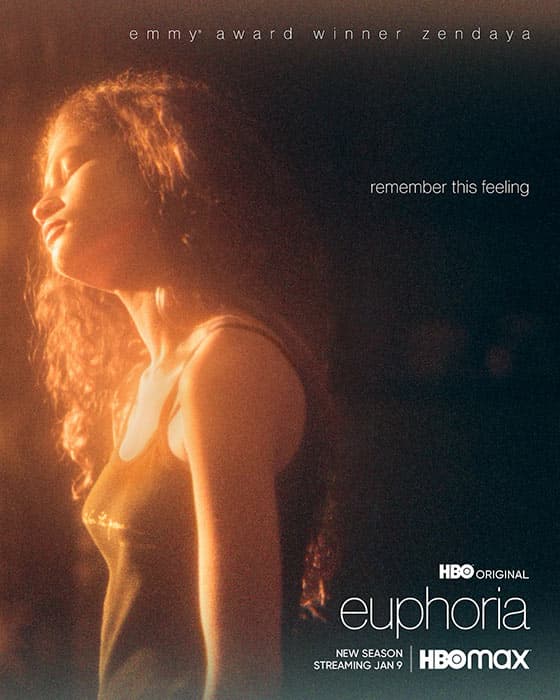 Here's our stash of "Euphoria" scripts, transcripts and other swag.
We have both transcripts and teleplays!
Have a look at our "Euphoria" scripts and transcripts from each season. You can go ahead and CLICK or TAP the button to go directly to the transcripts page.
For the TELEPLAY version, look for the appropriately labelled button.
RELEASE YEAR: 2021
Season 2 begins as the kids of East Highland ring in the New Year with new friendships, renewed rivalries, sex, drugs, and unfiltered violence.