Discover the episode guide, facts and series transcripts and scripts.
Here's what we have on Netflix's coming-of-age series from Italy, "DI4RI". And, you can also read and download the transcripts, here, at 8FLiX.
First crushes, first kisses, fun with friends — and feuds with rivals. In the halls of Galileo Galilei Middle School, every day is full of surprises! Netflix
What we know and what we don't.
According to a video posted on Instagram by the show's cast in February 2023, "DI4RI" has been renewed for a second season.
This charming coming-of-age series will best appreciated by the early-to-mid-teen crowd. I was encouraged to add this series to the 8FLiX database by my best-friend-since-childhood, Frankie. Well, his daughter (and my goddaughter), actually. They recently moved back to the "old country" and caught this series on Netflix. "DI4RI" has been showing in Italy since May 2022, but released worldwide on July 26.
"DI4RI" is similar to many of the age-appropriate and middle/high school based series. It's basically Degrassi meets Ferris Bueller. There are a few exceptions, tho.
The novelty with "DI4RI" (at least to a North American youth audience) is where it's based (a beautiful island town in the Gulf of Naples), and its nearly unrealistic portrayal of middle school life as we know it.
The show centers around a boy called Pietro (played by my goddaughter's latest obsession, Italian model and actor Andrea Arru), his friends, Daniele, Giulio, Livia, Monica, and Arianna, and the drama that surrounds their home and school life. Love triangles, bullies, LGBTQ2+ relations (and struggles), and the threat of their beloved school closing permanently, basically covers the series' inaugural 15-episode season.
Your kids will love it. It's wholesome, good-natured, and will likely, at least for a little while, take their minds off of the reality of

their own

middle school life.
As of this writing, there's no word on whether the series will get a second season.
Discover the "DI4RI" scripts, cast, facts and more!
Before downloading what we have, take a look around.
Meet the cast and writers of Netflix's "DI4RI". Also, get the poster while you surf over to the official website and discover other sources. CLICK or TAP the SUPPLEMENTS button for more.
And, for the "DI4RI" scripts, transcripts, episode summaries and more, keep scrolling!
Cast
Notable Cast (≥8 episodes)
Andrea Arru
...
Pietro Maggi
Flavia Leone
...
Livia Mancini
Biagio Venditti
...
Daniele Parisi
Sofia Nicolini
...
Isabel Diop
Liam Nicolosi
...
Giulio Paccagnini
Federica Franzellitti
...
Monica Piovani
Francesca La Cava
...
Arianna Rinaldi
Pietro Sparvoli
...
Mirko Valenti
Fiorenza Tessari
...
Teacher
Fortunato Cerlino
...
Paolo Agresti
Massimo Pio Giunto
...
Michele
Marta Latino
...
Lucia
Lorenzo Nicolò
...
Silverio
Alessandro Laffi
...
Matteo
Narciso Santiago
...
Damiano
Federico Cempella
...
Nico
Writing Team
Writings
Mariano Di Nardo
...
Writer
Simona Ercolani
...
Writer
Angelo Pastore
...
Writer
Poster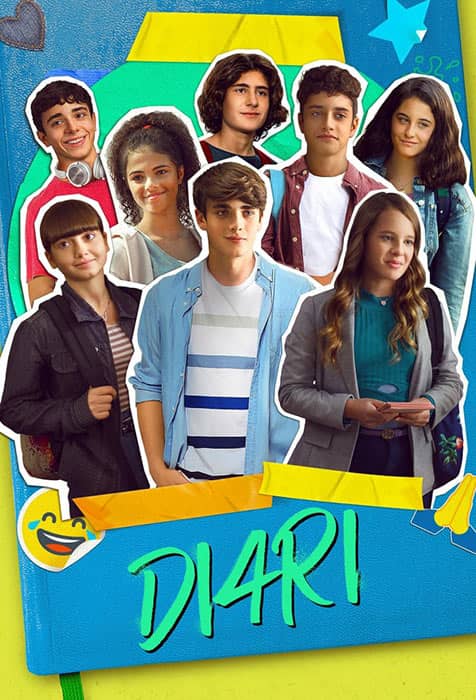 Here's our stash of "DI4RI" scripts, transcripts and other swag.
Have a look at our "DI4RI" scripts and transcripts from each season. You can go ahead and CLICK or TAP the button to go directly to the transcripts page.
For the TELEPLAY version, look for the appropriately labelled button.