Read "The Black List" Screenplays
Look through some of the best unproduced scripts since 2005!
If you're looking for great screenplays that you've maybe never heard of, then you're in the right place!
The name is ironic. And what it represents is "iconic."
Continue reading to learn a little more about The Black List.
It may not mean what you think it means.
8FLiX are nearly evenly split between screenwriters and fans of great TV and movies. So, for some, The Blacklist could mean the TV series starring James Spader. Or it could also mean the so-called Hollywood blacklist that existed throughout the 1940s and 50s.
What we're talking about here is more of an ironic List.
For a new writer, "The Black List" is a invaluable resource. And if you're a screenwriter, you want to be on this black list.
"The Black List" Explained
Who better to explain, than the founder himself, Franklin Leonard.
Since 2005, each December, the Black List releases its annual list, a survey of the most liked unproduced screenplays of that year. The annual lists are aggregated using votes from film executives working in the film industry.blklst.com
To learn more about what the List can do for you as a writer, be sure to visit their website: blklst.com.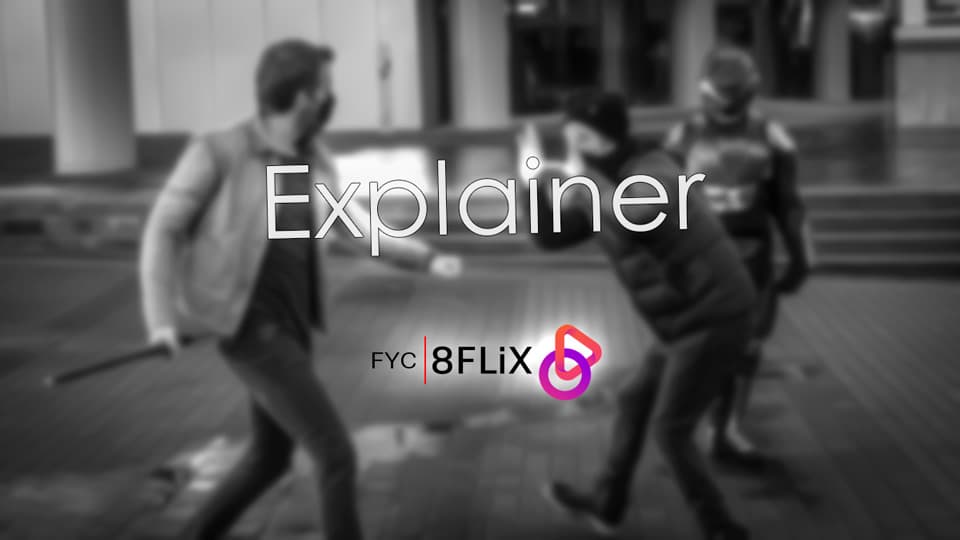 Here's What We Have For You
8FLiX keeps an archive of thousands of screenplays that make the annual Black List. Keep in mind, though, we're still building the archives. So there may be some years missing. But, over the next several months, we'll have nearly 99% of all Black List screenplays available to read and download, free, whenever you want.
Some of the movies may sound familiar to you. That may be because, over the years, several dozen Black List screenplays were optioned and produced. "The Adam Project," "Argo," and "King Richard" are just a few of the chosen ones.
We should also note that 8FLiX is not affiliated with any studio or "The Black List." So, from time to time we will remove screenplays from the archive when we're asked to do so.
That being said, if you're a writer, or the distributor, and want us to remove a script then please contact us. You can also contact Nick Runyeard directly through IMDb Pro Contacts for a more immediate and personal response without the paperwork.
Your discovery begins here.
Okay, now that you're up-to-speed, have a look at some of what 8FLiX has available. You can read, download, and study at your leisure. Don't forget, we're always open and our service is provided free of charge.
Looking For Something Else?
If you can't find what you're looking for here, send us an email. We take requests, too!
If you're searching for a specific movie or TV show/series, please let us know. 8FLiX has more than 10,000 scripts and screenplays. Not all are currently listed here. Eventually, they'll all be available to download (but certainly not in your lifetime). To avoid waiting decades for 8FLiX to add the script that you're looking for, send us an email. You still may have to wait, but it'll be days rather than generations. You can SEARCH our site when you're ready!
Search Our Screenplay & Script Library
If you can't find what you're looking for here, send us an email.
We literally have over 10,000 movie screenplays and TV scripts; but it takes a long time to post each one online. Shoot us an email, or contact us on our Social Platforms if you're looking for something specific.