06.05.2019

•

3 Episodes

•

Netflix
In this series' fifth season, a video game transforms a longtime friendship, a social media company faces a hostage crisis, and a teen bonds with an AI version of her pop star idol.
How to Read and Download the Dialogue Transcripts
All of our dialogue transcripts are available to download, for free, in Adobe PDF format. Here's how it works.
The screenplays, teleplays and transcripts on 8FLiX are formatted as Adobe PDF Documents.
Although you can download our scripts without PDF software, you'll need it to read it.
We recommend the latest FREE version of Adobe Acrobat Reader. However, at least version 7 is required. That too, is free, and you can get it at Adobe's Official Website.
Discover More About the "Black Mirror" Dialogue Transcripts from Season 5
There's more to a script than just words.
Meet the cast and writers of Netflix's "Black Mirror". Also, get the poster, surf over to the official websites, and discover other 8FLiX sources. CLICK or TAP the picture below for more.
And, to DOWNLOAD the "Black Mirror" dialogue transcripts from season 5, keep scrolling ... or swiping, if that's your thing.
Read & Download the "Black Mirror" Transcripts from Season 5 Now
It's the "Black Mirror" Dialogue Transcripts from season 5. Here's how to get them.
To read or download the transcripts in PDF, click or tap the DOWNLOAD button.
And don't forget, to learn more about the "Black Mirror" dialogue transcripts and series, head over to the 8FLiX STANDOM page.
Just a reminder: some episodes may also include the TELEPLAY (script-proper) version.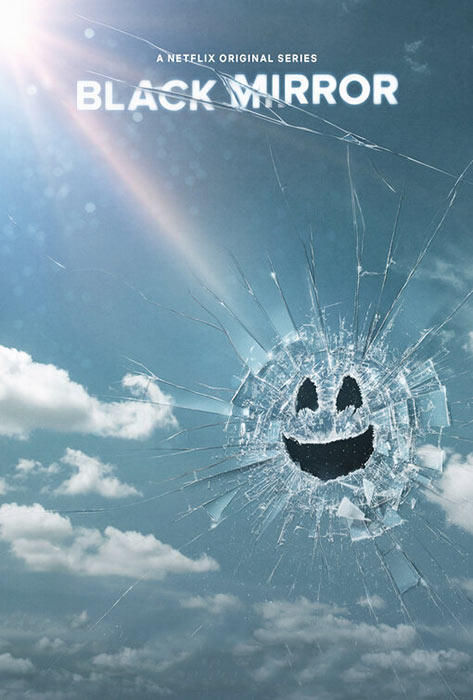 Jump to a specific episode script: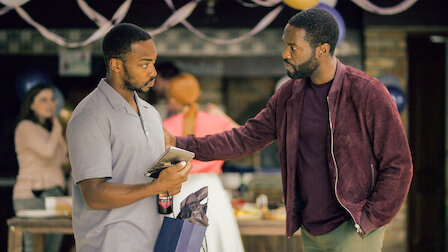 When old college friends Danny and Karl reconnect in a VR version of their favorite video game, the late-night sessions yield an unexpected discovery.
| | | |
| --- | --- | --- |
| PREMIERE | ... | June 5, 2019 |
| RUN TIME | ... | 62 minutes |
| DIRECTOR | ... | Owen Harris |
| WRITER | ... | Charlie Brooker |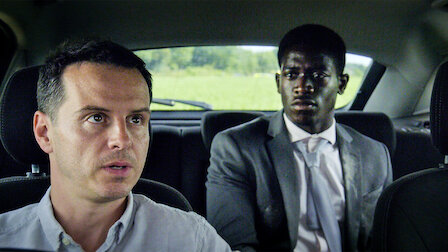 A London rideshare driver ignites an international crisis when he kidnaps a worker from a social media company.
| | | |
| --- | --- | --- |
| PREMIERE | ... | June 5, 2019 |
| RUN TIME | ... | 70 minutes |
| DIRECTOR | ... | James Hawes |
| WRITER | ... | Charlie Brooker |
"Rachel, Jack and Ashley Too"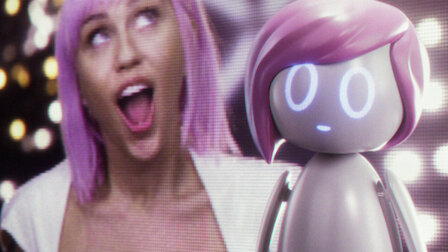 A lonely teen becomes obsessed with a robot doll based on her pop star idol, Ashley O -- just as the real Ashley's life begins to unravel.
| | | |
| --- | --- | --- |
| PREMIERE | ... | June 5, 2019 |
| RUN TIME | ... | 67 minutes |
| DIRECTOR | ... | Anne Sewitsky |
| WRITER | ... | Charlie Brooker |
Pictures? Yep, We Have Those
We have some great photos that go well with these dialogue transcripts!
The 8FLiX Film & Television Photo Galleries are filled with quality pictures from movies and TV shows. All of the images in our library are professionally shot. And, 8FLiX PiX curates and posts only the best of the bunch. These great shots are free to download and post for your own personal enjoyment!

Our Algorithms Think You May Also Like
(But we/they have been wrong before)
Search Our Screenplay & Script Library
If you can't find what you're looking for here, send us an email.
We literally have over 10,000 movie screenplays and TV scripts; but it takes a long time to post each one online. Shoot us an email, or contact us on our Social Platforms if you're looking for something specific.