Written By: Francis Ford Coppola & Mario Puzo
December 18, 1974

•

Paramount Pictures
THE GODFATHER PART II: This brilliant companion piece to the original The Godfather continues the saga of two generations of successive power within the Corleone family. Coppola tells two stories in Part II: the roots and rise of a young Don Vito, played with uncanny ability by Robert De Niro, and the ascension of Michael (Al Pacino) as the new Don.
I know it was you, Fredo. You've broken my heart.
Michael Corleone,
pg. 132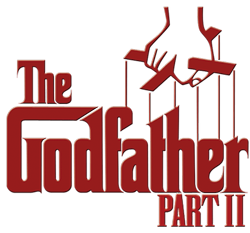 Discover More About "The Godfather: Part II" Screenplay
There's more to a script than just words.
It takes an army to make a script come to life. Meet the writers of "The Godfather: Part II" screenplay, and the rest of the team that made the movie.
Read & Download the Script
It's "The Godfather: Part II" screenplay written by Francis Ford Coppola & Mario Puzo. Here's how to get it.
To read or download the screenplay in PDF, click or tap the DOWNLOAD button.
And don't forget, to learn more about "The Godfather: Part II" screenplay, click or tap the SUPPLEMENTS button. Meet the cast, see the budget and box office data and so much more!
"The Godfather: Part II" Screenplay & Supplemental Material
Click or tap the DOWNLOAD button to read or save "The Godfather: Part II" script. The SUPPLEMENTS button will reveal a slide sidebar with some great detail.
Pictures? Yep, We Have Those
We have some great photos that go well with this screenplay!
The 8FLiX Film & Television Photo Galleries are filled with quality pictures from movies and TV shows. All of the images in our library are professionally shot. And, 8FLiX PiX curates and posts only the best of the bunch. These great shots are free to download and post for your own personal enjoyment!
Our Algorithms Think You May Also Like
(But we/they have been wrong before)
Search Our Screenplay & Script Library
If you can't find what you're looking for here, send us an email.
We literally have over 10,000 movie screenplays and TV scripts; but it takes a long time to post each one online. Shoot us an email, or contact us on our Social Platforms if you're looking for something specific.